There's no need to compromise on your protection or your comfort.
---
AADCO's RayShield® Radiation Protection Aprons offer superior protection in a variety of styles for every imaging setting. As an ISO Certified Quality System Manufacturer, AADCO's team handcrafts each x-ray apron to the highest quality standards. The innovative and ergonomic designs of AADCO's protective lead aprons reduce discomfort and fatigue and are available with a Lifetime warranty.
All of our radiation protective aprons are made with AADCO's proprietary X-Ban® core material. Advanced X-Ban® material has effective radiation attenuation that provides 98% attenuation of scattered radiation at 80 kVp, and 94.1% attenuation at 100 kVp. These are independent test results, certified by the National Physics Laboratory to the BS EN 6133-1:2002 International Standard. Test results are based on 0.5mm lead equivalence.
Learn more about our protective lead apron lines below.
---
ERGOLITE®
AADCO's highly esteemed ErgoLite® radiation protection aprons are proven to reduce career shortening stress injuries. The innovative design of the ErgoLite® lifts the weight of an apron off of the shoulder, neck and clavicle area, and redistributes it to the hips. Most noteworthy, AADCO receives countless testimonials from physicians across the nation about this one of a kind "miracle" apron. If you have an existing injury, if you're working long case hours, or if you're looking for unparalleled comfort, ErgoLite® is the apron for you.
---
COMFORTLITE®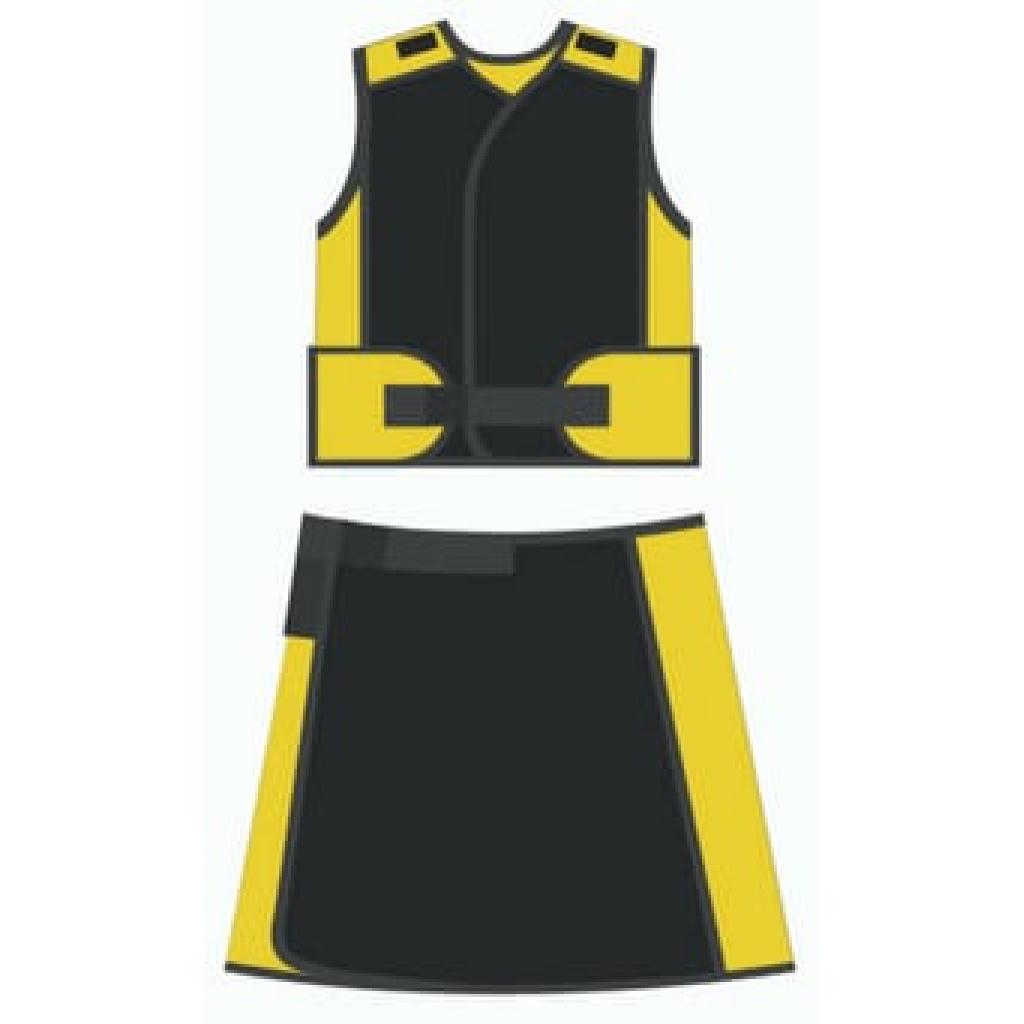 AADCO's ComfortLite™ Radiation Protection Aprons are the best combination of protection, durability and comfort. All of the features that customers love in an x-ray apron; light weight, comfortable feel and excellent protection, are available in the design of ComfortLite™. The result? The highest x-ray protection to weight ratio in the industry.
---
Z™ APRONS
AADCO's Z™ Aprons are made in large quantities and limited colors, therefore reducing cost and making Z™ Aprons an economical option for outfitting any department. All Z™ Aprons include AADCO's No Inspection, 1 Year Warranty.